Are you looking for free file-sharing sites? Here are some of the best ones out there! The internet has made it extremely easy for anyone and everyone to share cloud-based files. Whether you work for a company, work as a freelancer, or just want to share funny dog videos with friends, family, or business associates, file sharing is something everyone's familiar with.
There are many ways to share files over the internet, thanks to the "cloud revolution", but are they any good? Let's take a look at some of the major free file sharing sites and how they stack up against one another.
List of 11 Free File Sharing Sites to Check Out!
If you are wondering what different free file sharing sites are out there, look no further. We have curated a list of some of the best and free file sharing sites on the internet right now:
Google Drive

Jumpshare

Microsoft OneDrive

Box

Amazon Drive

Dropbox

Hightail

Mediafire

FileShare

Zippyshare

DropSend
Let's take a look at each of them in detail and decide which one is the best fit for you:
1. Google Drive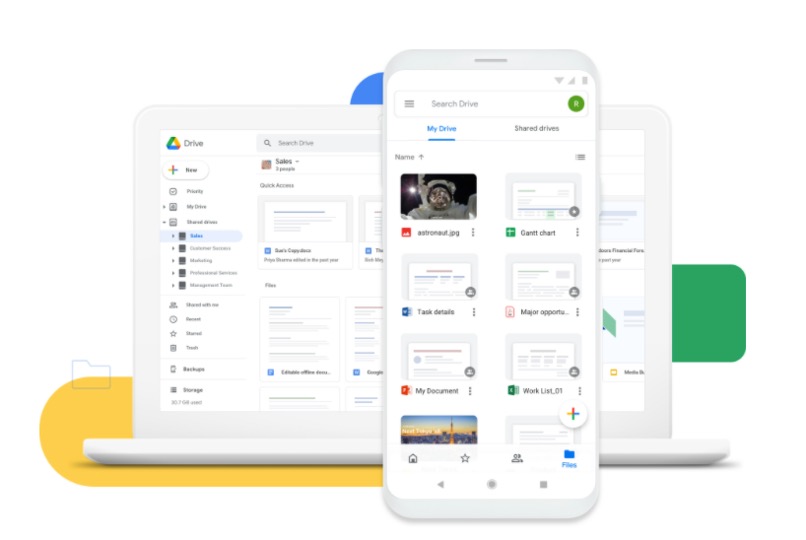 Drive provides encrypted and secure access to your files. Files shared with you are proactively scanned and removed when malware, spam, ransomware, or phishing is detected. And Drive is cloud-native, which eliminates the need for local files and minimizes risk to your devices. Drive integrates seamlessly with Docs, Sheets, and Slides, cloud-native apps that enable your team to collaborate effectively in real time. Create and share content with your team on Day 1, with no need to migrate from existing tools. Drive integrates with and complements your team's existing technology. Collaborate in Microsoft Office files without the need to convert file formats, and edit and store over 100 additional file types, including PDFs, CAD files, images, and more.
2. Jumpshare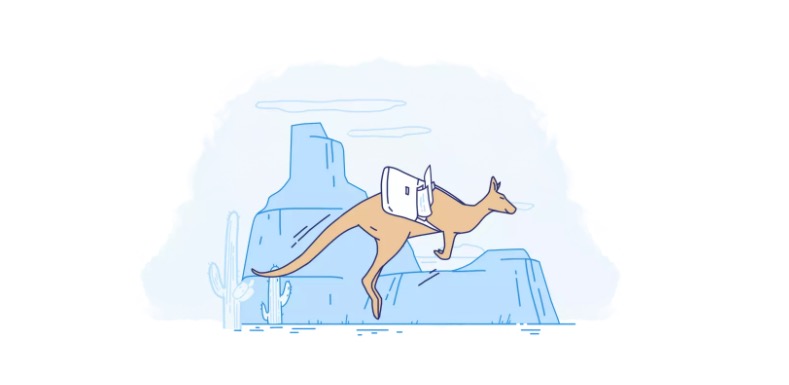 3. Microsoft OneDrive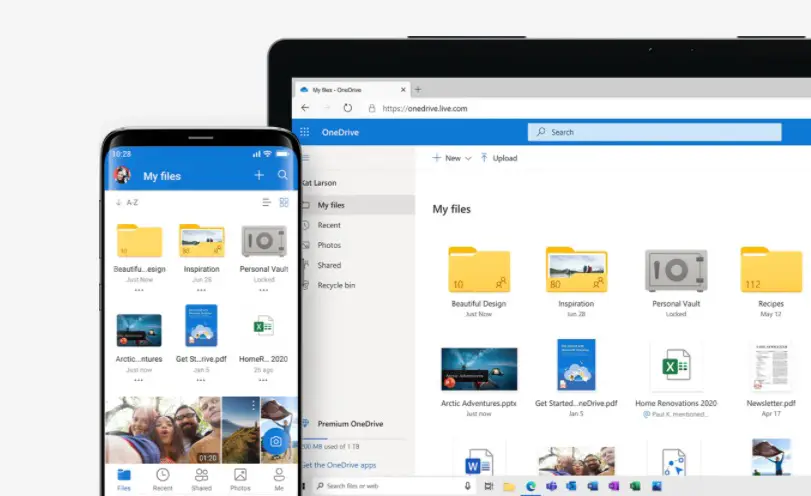 Microsoft OneDrive (formerly SkyDrive) is a file hosting service that Microsoft operates. First launched in August 2007, it enables registered users to share and synchronize their files. OneDrive also works as the storage back-end of the web version of Microsoft Office. OneDrive offers 5 GB of storage space free of charge, with 100 GB, 1 TB, and 6 TB storage options available either separately or with Office 365 subscriptions. The OneDrive client app adds file synchronization and cloud backup features to its device. The app comes bundled with Microsoft Windows and is available for macOS, Android, iOS, Windows Phone, Xbox 360, Xbox One, and Xbox Series X and S. In addition, Microsoft Office apps directly integrate with OneDrive.
4. Box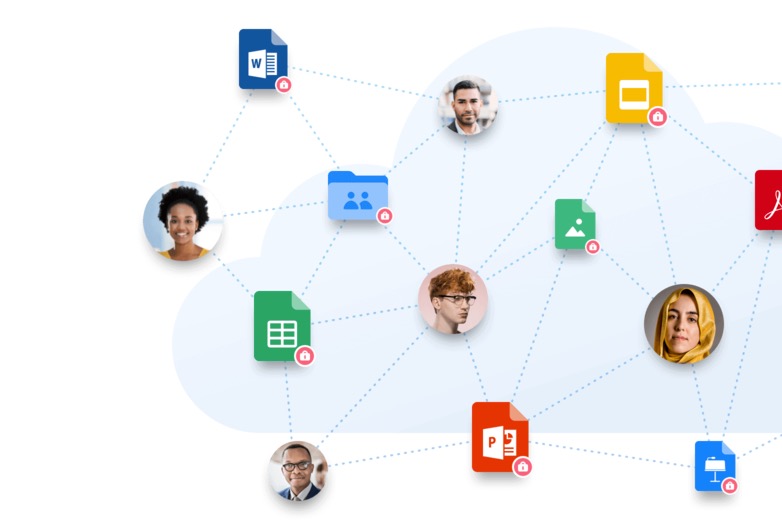 Box, Inc. (formerly Box.net) is a public company based in Redwood City, California. It develops and markets cloud-based content management, collaboration, and file sharing tools for businesses. Box was founded in 2005 by Aaron Levie and Dylan Smith. Initially, it focused on consumers, but around 2009 and 2010 Box pivoted to focus on business users. The company raised about $500 million over numerous funding rounds, before going public in 2015. Its software allows users to store and manage files in an online folder system accessible from any device. Users can then comment on the files, share them, apply workflows, and implement security and governance policies.
5. Amazon Drive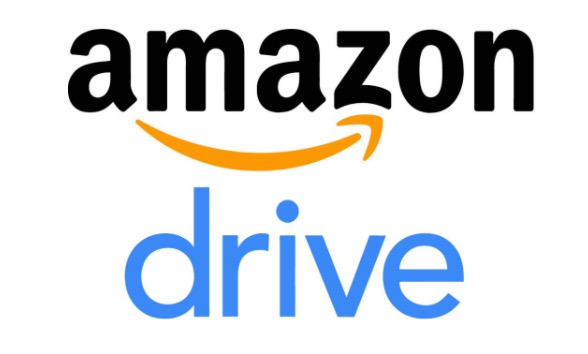 Amazon Drive, formerly known as Amazon Cloud Drive, is a cloud storage application managed by Amazon. The service offers secure cloud storage, file backup, file sharing, and Photo printing. Using an Amazon account, the files and folders can be transferred and managed from multiple devices including web browsers, desktop applications, mobiles, and tablets. Amazon Drive also lets their U.S. users order photo prints and photo books using the Amazon Prints service. Today, Amazon Drive offers free unlimited photo storage with an Amazon Prime subscription or a Fire Tablet device, and a paid limited storage service. Launched in major countries including the U.S., Canada, Germany, France, Italy, Spain, the U.K., Japan, and Australia, it also functions in Brazil and China as a free limited 5GB storage service.
6. Dropbox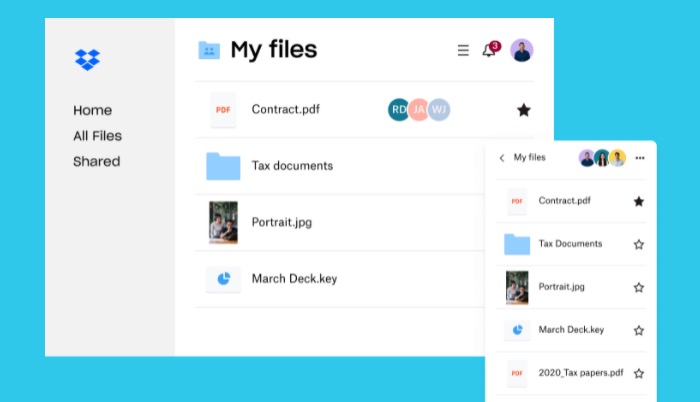 Dropbox is a file hosting service operated by the American company Dropbox, Inc., headquartered in San Francisco, California, U.S. that offers cloud storage, file synchronization, personal cloud, and client software. Dropbox was founded in 2007 by MIT students Drew Houston and Arash Ferdowsi as a startup company, with initial funding from seed accelerator Y Combinator. Dropbox has computer apps for Microsoft Windows, Apple macOS, and Linux computers, and mobile apps for iOS, Android, and Windows Phone smartphones and tablets. It also offers a website interface. As part of its partnership with Microsoft, Dropbox announced a universal Windows 10 app in January 2016. Dropbox's apps offer an automatic photo uploading feature, allowing users to automatically upload photos or videos from cameras, tablets, SD cards, or smartphones to a dedicated "Camera Uploads" folder in their Dropbox. Users are given 500 megabytes of extra space for uploading their first photo, and are given up to 3 gigabytes of extra space if users continue using the method for more photos.
7. Hightail
Hightail, formerly YouSendIt, is a cloud service that lets users send, receive, digitally sign and synchronize files. YouSendIt.com and YouSendIt Inc. were founded in 2004; the company renamed itself Hightail in 2013. The company's early focus was on helping users send files that were too large for email; it started adding features and plug-ins for businesses in 2007. The service grew quickly, and the firm raised $49 million in funding between 2005 and 2010. The service can now be used via the web, a desktop client, mobile devices, or from within business applications with a Hightail plugin. Users of the Hightail service upload a file to Hightail's servers, and recipients are provided with a link where the file can be downloaded. Users can also manage files in an online folder system, or create desktop folders that access online storage.
8. Mediafire

MediaFire is a file hosting, file synchronization, and cloud storage service based in Shenandoah, Texas, United States. Founded in June 2006 by Derek Labian and Tom Langridge, the company provides client software for Microsoft Windows, macOS, Linux, Android, iOS, BlackBerry 10, and web browsers. MediaFire has 43 million registered users and attracted 1.3 billion unique visitors to its domains in 2012. Both public and private file sharing are supported through MediaFire. Private file sharing consists of a user sharing directly to another user or a group of users and is done through importing contacts or email. The account holder is able to control read or write permissions on a per user basis. Public sharing consists of a user getting a public link, which allows anyone with the link to download the file. Public links are always read only. MediaFire also supports sharing with one-time links, which are only valid for a single use.
9. FileShare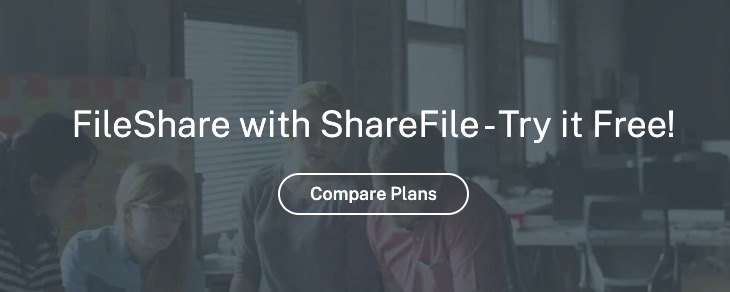 Access and share all your files and documents in a few simple clicks. Limitless storage, a convenient email plugin and the ability to send large files—without clogging email—help accelerate productivity. Plus, bank-level encryption capabilities protect emails in transit and at rest. Skip the messy data migration and get secure access to files and folders stored on legacy data systems, with 3rd party servicers or anywhere else. ShareFile gives users a single, secure point of access to all data, regardless of environment or endpoint. Automate getting approvals, feedback and any document-centric processes with customizable workflows that you control directly from your ShareFile account. Our Office 365 integration allows for real-time co-editing and versioning.
10. Zippyshare

Interestingly you can use ZippyShare to transfer and share files without even spending time registering yourself with the service. While this feature is good for quickly sharing the odd file or two, if you plan on using the service regularly it's best to register an account to get access to some useful features.Before we explore its features, remember that ZippyShare is only a file sharing solution, and little else. In other words, don't be surprised if it's missing some of the features that you'll get with other services. One of ZippyShare's most striking features is that it offers unlimited disk space, which is practically unheard of for file sharing services. However, the individual uploads cannot be larger than 500 MB in size. This shouldn't be a problem for most legitimate uses and is imposed in order to dissuade users from using the service to share files illegitimately.